5 High Altitude Tips When Visiting Telluride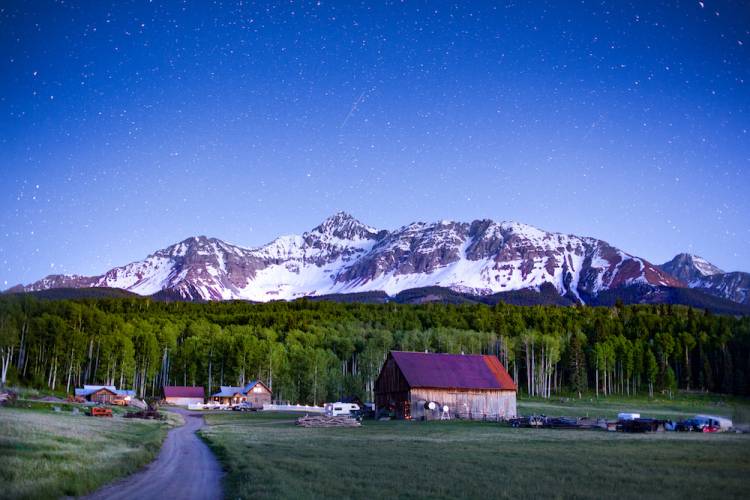 If you're visiting Telluride during any season, you're going to be experiencing elevation ranging from 8,750 to 14,000+ feet. At Telluride's Rocky Mountain high elevations, there is less oxygen and less humidity in the air than what you might experience if you live closer to sea level and the coast. For low landers, this drier, less oxygenated climate can cause a variety of unpleasant symptoms, but the good news is that there are easy ways to prevent or combat altitude-related challenges. 
To help you easily acclimate to Telluride's altitude and enjoy every minute of your trip, we compiled a list of do's and don'ts:
1. DO DRINK PLENTY OF LIQUIDS & EAT LIGHT
By liquids, we mean the non-alcoholic kind. Water is by far the best, but non-alcoholic beverages low in sugar are great too. Alcohol consumption, especially in excess, compounds high-altitude symptoms, so you'll want to avoid booze at least for the first day or so. 
In addition, Telluride's dry air can lead to dehydration, so it's important that lots of water are consumed. Finally, overeating, especially high-fat foods, at altitude can lead to digestive issues. 
2. DON'T GO HARD YOUR FIRST DAY
Physical exertion can also affect your response to altitude. On the first day in Telluride, we recommend taking it easy and not going for the big hike, ski day, or bike ride right off the bat.
At high altitude, less oxygen impacts your muscle performance, meaning they tire more quickly. Take extra precautions before skiing, hiking, or biking (or any physical activity). Check your equipment, have a map or map app, and know where you're going and for how long, check the weather, stretch in the morning, and avoid alcoholic drinks at lunchtime.
3. DO GET AMPLE SLEEP
The reduced oxygen is already doing its part to tire you out, so make sure you get extra zzzzs during your Telluride trip. Overexertion combined with lack of sleep can result in more severe and persistent altitude symptoms.
4. DO APPLY SPF VIGOROUSLY AND OFTEN
At Telluride's high altitudes, the sun is very strong because there is less atmosphere to filter out the powerful ultraviolet rays. This is why wearing sunscreen, with at least an SPF 30, and reapplying frequently is paramount when visiting Telluride. 
Your eyes can burn, too, so always wear sunglasses or goggles with adequate UV protection. This is true year-round, including the winter, and whether or not it's cloudy or partly cloudy.
5. DO USE LOCAL OXYGEN SERVICES
If you are following all the above tips and tricks above and still having issues, have a medical condition, or simply want to stay as oxygenated as possible during your Telluride trip, Oxygen Delivers provides excellent service. They can deliver a variety of oxygen products, including concentrators, cylinders, and bottles, right to your vacation rental. You can even arrange delivery to be waiting upon arrival when staying at a Vivid Vacation rental.