Book a Stay in One of Our Vivid White Glove Vacation Rentals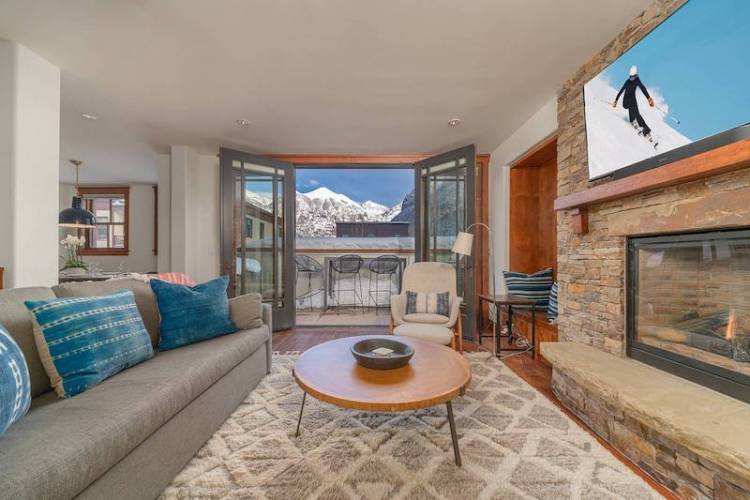 Want the experience of staying in a Telluride vacation rental property without missing the amenities of a luxury resort? Book a Vivid White Glove vacation rental! With 6 properties that offer resort-style service, you can feel at home in a property entirely of your own while enjoying luxurious amenities.  
White-Glove Standards 
For our White Glove Vivid rentals, we go above and beyond when preparing the space for guest arrival. No detail will be overlooked as we take care of steaming crystal, hand-pressing linens, and even setting the dining table. The laundry will be personally handled by our in-house team, meaning no linen or towel will be out of our care throughout the process. Enjoy 5-star service during a stay in one of our White Glove Vivid properties! 

Welcoming Touches
Guests of our White Glove Vivid rentals will also be greeted by delectable goodies including items such as Fiji water bottles, coffee, tea, and snacks. Guests will not need to worry about packing too many toiletries with our properties stocked with Aesop hair care. We welcome our guests home with all the details 
Outside of ensuring your home-away-from-home in Telluride is as ready as possible, we can also assist in making recommendations for planning your trip! Reach out to our team of local experts on the best restaurants, hikes, ski rentals, and more. Plus, our blog may also have the insight you need for an upcoming vacation! 
Our White Glove Vivid Vacation Rentals: