Experience Runoffs this Spring!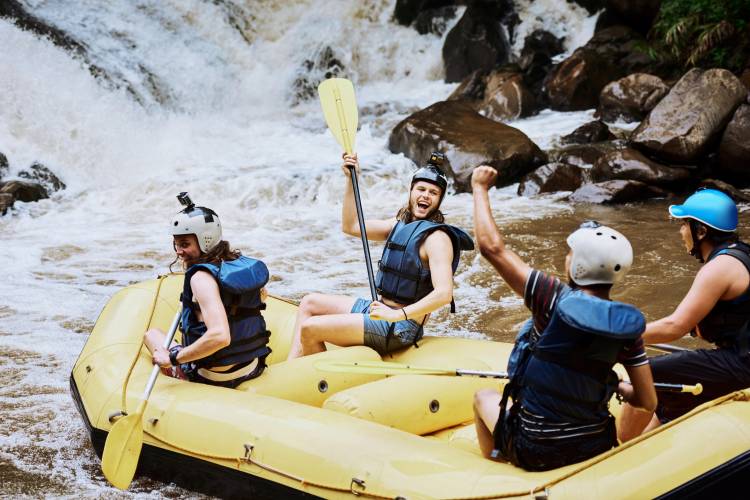 With the weather warming up and all the snow melting away, tons of water is flowing off the mountains and into lakes and streams around Telluride. With its picturesque lakes and rivers, Telluride offers plenty of opportunities to enjoy water activities during the summer months. In this blog, we'll explore some of the best water activities to do in Telluride, CO with all the runoffs. 
Whitewater Rafting 
Whitewater rafting is one of the most adventurous water activities you can do in Telluride. The San Miguel River is a popular destination for rafting. This river offers class II-III rapids that are perfect for both beginners and experienced rafters looking to experience runoffs. As you paddle down the river, you'll enjoy stunning views of the surrounding mountains and canyons of the San Juan Mountains. 
There are several rafting companies in Telluride that offer guided tours, including equipment and safety gear, making it easy for you to enjoy this thrilling activity. Some tours even include a delicious lunch and a chance to relax by the river after the adventure. 
Stand-Up Paddleboarding (SUP) 
Stand-up paddleboarding is a fun and new way to explore the waters of Telluride. The crystal-clear and still waters of Trout Lake and Down Valley Park provide a perfect setting for SUP adventures, especially for beginners. For those a little more adventurous, you can try SUPing on the San Miguel River. Paddleboards are available for rent at various local vendors in Telluride. A few also offer tours if you do not wish to go out on your own. This is a great challenge for balance and coordination but it's suitable for all ages and skill levels, making it a perfect activity for families and groups 
Kayaking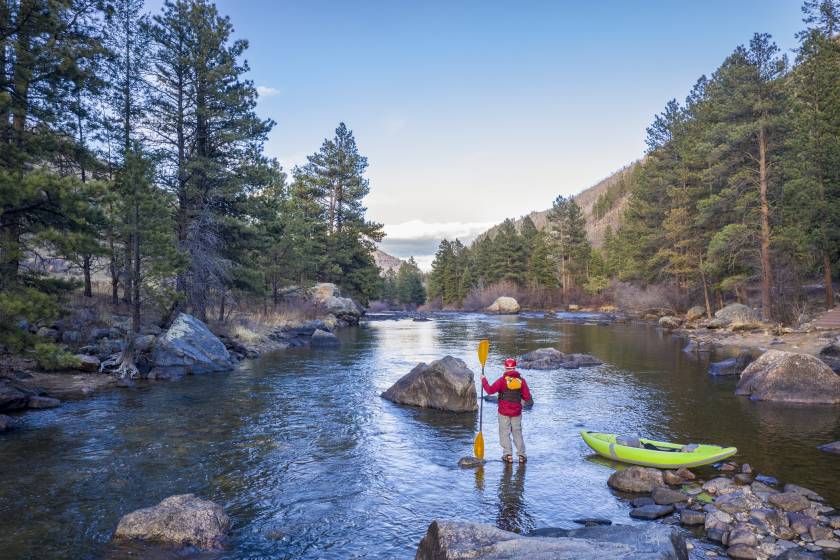 Kayaking is another popular water activity that you can enjoy in Telluride. The San Miguel River offers excellent opportunities for kayaking, with different sections of the river suitable for different skill levels. The main river features intermediate speed as well as obstacles that are best for experienced kayakers. There are also smaller and calmer streams that are best for those who are just beginning or those looking for a relaxing float. Whether you're a beginner or an experienced kayaker, you'll find plenty of scenic spots to explore. 
If you're looking to go kayaking, you can rent kayaks and explore the river on your own or you can sign up for a guided tour. Regardless of whether you want to go out on your own or on a tour, you'll love the stunning rapids of Telluride.  
Fly Fishing 
If you prefer a more relaxed water activity, fishing is an excellent option in Telluride. The San Miguel River, Dolores River, and Trout Lake offer excellent fishing opportunities. The most popular species of fish you can catch are trout, but you can also catch salmon, as well as other fish species in these waters. 
In the state of Colorado, a fishing license is required for fishing. You can purchase a license at the local sporting goods shops or online on the Colorado Parks & Wildlife website.   
Canoeing 
Canoeing is another fun and relaxing water activity that you can enjoy in Telluride. You can rent a canoe and paddle on nearby lakes, such as Trout Lake and Ridgway State Park. Canoeing is an excellent way to enjoy the scenic views of the surrounding mountains and is a perfect activity for families and couples. 
Book your Spring Vacation in Telluride
 
Telluride is a paradise for outdoor enthusiasts, and water activities are a must-try during the summer months. Embark on your next trip to Telluride when you stay in one of our luxury Telluride vacation rentals!