A Local's Guide to the Telluride Off Season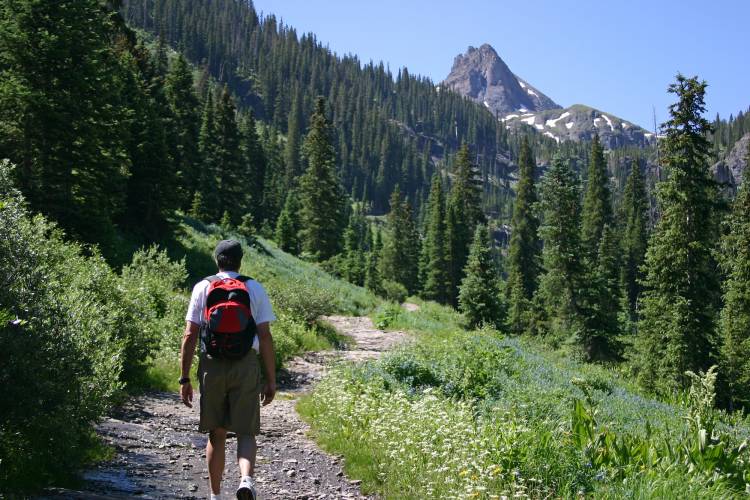 Between ski season and the excitement of summer, Off-Season occurs in the mountain town of Telluride. The slopes have closed for the season and the town essentially empties out of tourists allowing for a special opportunity to enjoy early-season hiking, biking, and more! But what awaits when you book a stay to enjoy the off-season in Telluride?  
Here's Our Guide to Off Season 2023 in Telluride:
Off-Season Dining in Telluride:  
Off-Season in Telluride does come with a lot of restaurants closing their doors for a few weeks. When you book a Telluride vacation cabin, be sure to know that not all of the typical dining options may be available. Some restaurants stay open throughout Off-Season like Caravan which features Middle Eastern cuisine, The Liberty Lounge, and the Smuggle Union Restaurant and Brewery. When you aren't dining out, feel at home cooking dinner in the fully equipped kitchen of your Telluride vacation rental!  
Off-Season Outdoor Activities in Telluride: 
There is a reason that Off-Season also has the nickname of mud season. After the snow has melted, hiking trails open up...but they are muddy! That doesn't mean that you can't enjoy a day out on the hiking trails, just make sure you wear shoes that can weather the muddy trails. Plus, you will have the added bonus of fewer crowds out on the trails! 
The snow runoff also leads to peak water sports ranging from stand-up paddleboarding, kayaking, fishing, and white-water rafting! Head to nearby lakes like Priest or Alta Lake to spend time on the water kayaking or fishing. Or, opt for adventure on the San Miguel River with a white-water rafting expedition!  
Off-Season Telluride Events: 
Off-Season also features unique events that welcome visitors to enjoy Telluride's culture and community! The annual Mountainfilm Festival showcases documentary films that cover a wide range of topics such as environmental, cultural, political, and social justice issues. Or plan a visit in early June to experience the Telluride Balloon Festival and watch the sky fill with beautiful hot air balloons!  
Note: The Telluride bus system operates normally during the off-season too.
Book a Telluride Vacation Rental to Experience the Peace of Telluride's Off-Season 
With prime Mountain Village locations, private hot tubs, and pet-friendly cabins, you're sure to find the Telluride vacation rental that meets your desires for a perfect mountain getaway! Book a Telluride vacation cabin today to enjoy the peace and quiet that comes with the Off-Season as well as opportunities to get outdoors with the beginnings of warm-weather activities in the Rocky Mountains!