Meet Private Chef Bud Thomas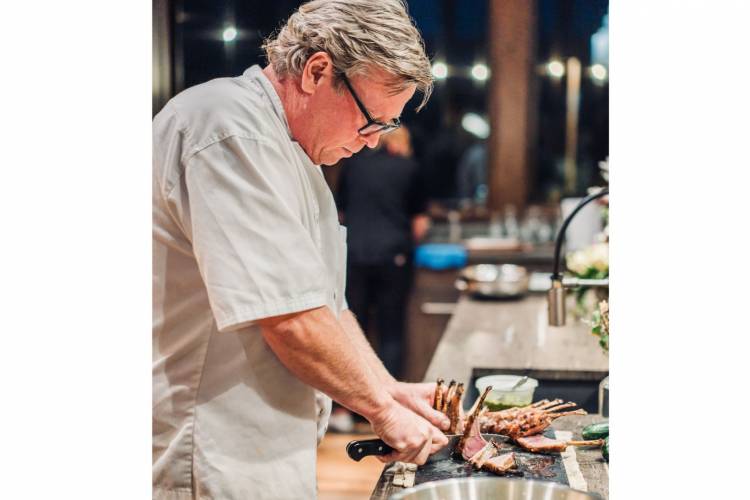 Whether you are celebrating something special or just looking for a nice meal, Chef Bud Thomas is one of the best private chefs in the Telluride area. Chef Bud puts extra attention and care into your meal. 
Curating a Menu
Every meal with Chef Bud comes curated to your dietary needs, restrictions, and palate. Whether you're celebrating a special occasion or you want to enjoy an elevated version of your favorite meal, special care and attention is put into every dish. Drawing on inspiration from clients new and old, Chef Bud says, "With those details, I put together a suggested menu to start a discussion with the client. I get ideas from previous clients' favorite dishes." Armed with your personal desires and knowledge from a lifetime of experience, you can expect the ultimate meal created from fresh, local ingredients he receives in his weekly farm share box from Borden Farms.
Chef Bud will cook for a variety of size groups, but his ideal group size is 6 to 12 people. Chef Bud is classically trained in French cuisine, and he loves to cook 'peasant foods'. This is because he likes to work with "humble ingredients [that are] prepared with love, care, and craftsmanship." 
A Chef's Passion
When asked Chef Bud what his favorite thing about his work is, he said "My favorite thing about my job is that no two days are the same. I get to do the thing I love most, cook, and I also get to meet the most interesting people." 
Chef Bud happily cooks for new guests but he also has families that book him year after year. Some of those families have been booking Chef Bud for over 20 years and they book him a year in advance. For repeat clients like that, Chef Bud explains "we don't even need to discuss the menu: I know what they like and need and they trust that I will exceed their expectations." 
If you are looking to book the amazing Chef Bud during your stay with us in Telluride, you can contact him through his website.