Meet Telluride Photographer- Malachi Lewis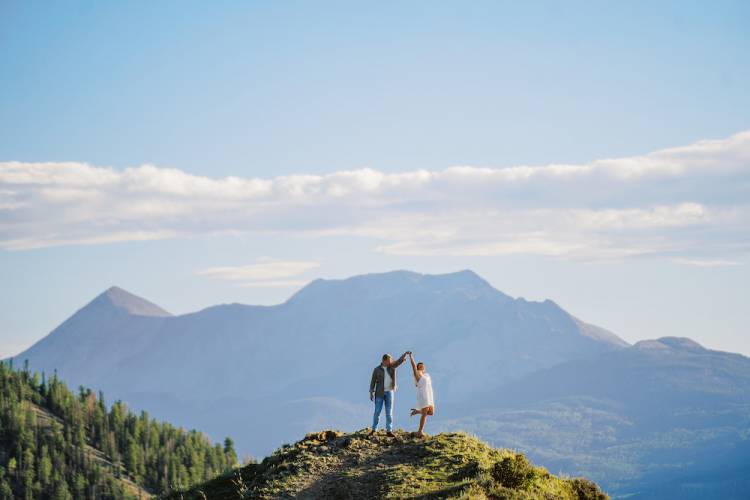 Shell Creek Photography's Malachi Lewis is a popular Telluride adventure wedding and elopement photographer. His documentary, natural and colorful style of photography, and go-with-the-flow attitude can truly make your session with him one to remember. 
He grew up with a camera in his hand and hiking boots on his feet. His love for photography and adventure provides the perfect combination of an excellent adventure photographer 
Lewis specializes in two areas of photography: Elopement and Adventure. He makes every photo session unique and special. Whether you work with him during your elopement photoshoot or an adventure photoshoot, your experience will be unique. Lewis said, "Everyone has their own sense of adventure & I look to do things that those clients would actually enjoy & not push their limits in getting to certain locations or doing certain activities."
Elopement Photography
Having an elopement photographer that is willing to work with you and make sure you get the shots you want can only make your Elopement Day extra special. That is what Malachi Lewis does. Your elopement can be anything you want it to be. Lewis likes to tell couples to not think of it as an elopement but as a big adventure date. You can do anything you would like to do; the options are endless. That is why he loves doing elopements "You can have your perfect day & get some of the most incredible photos & memories in the process."
If you are interested in learning more about what it takes to plan an elopement, check out Lewis' blog. 
Adventure Photography
An adventure photography session with Lewis is perfect for engagements and anniversaries. Similar to other sessions with him, you get to choose what kind of adventure you would like. Your session can be as adventurous or as chill as you would like. The average session lasts 1-2 hours but longer sessions are available. 
If you are looking to have an adventure session with your family, it is available for you upon request. 
Malachi is an amazing local photographer. If you are interested in seeing his work, you can see a collection of photo galleries on his website. 
Book a session with him and you might get to go to one of Lewis' "hidden gem" locations.