5 Telluride Vacation Rentals Perfect for Ski Season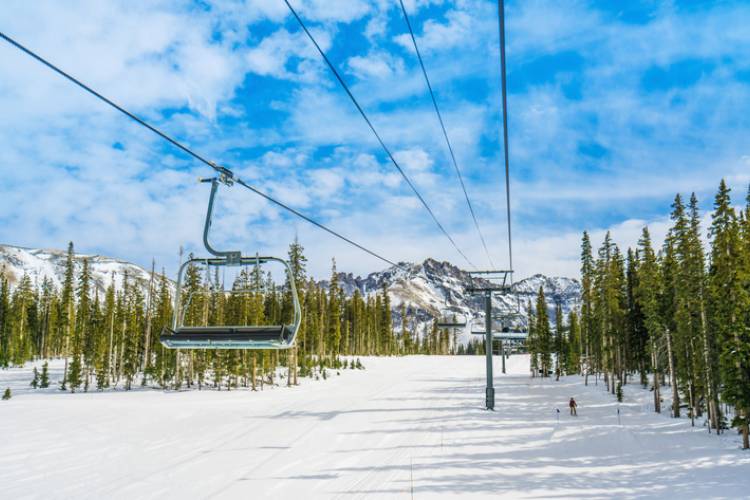 There's still time to book a ski getaway this season! Telluride's ski resort will close on April 3rd, 2022, and some of our best ski getaway vacation rentals still have availability! Choose a property with a private hot tub, ski run views, a remodeled interior, or a true ski-in/ski-out location! Whether you are planning a late-season ski getaway or looking to plan a ski trip for next season, then you're sure to find the perfect ski getaway in these Telluride vacation rentals!  
Here are a few of our Telluride vacation rentals that are perfect for ski season! 
1. Palmyra 3B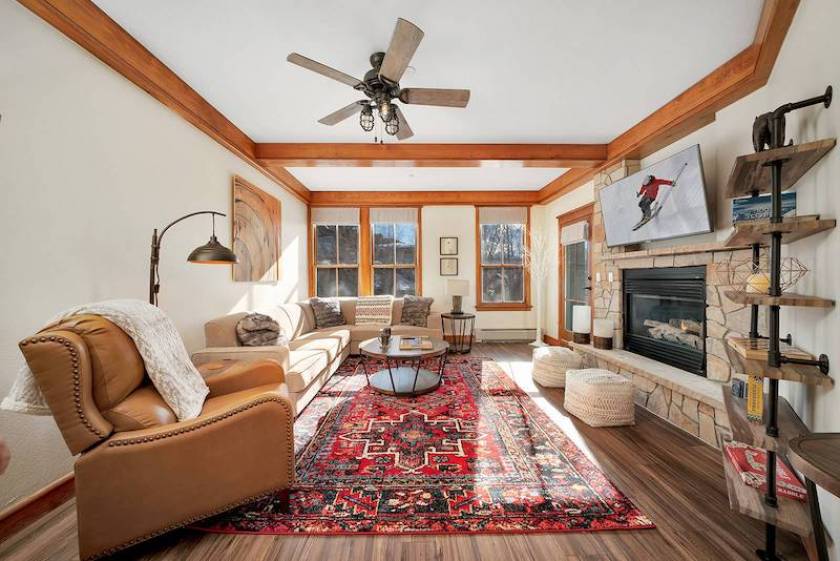 Bedrooms: 1 
Guests: 4 
Featured Amenities: Walk to the gondola, Private ski locker 
This stunning Mountain Village condo has been recently remodeled in 2022! With a king-sized bed and queen sleeper sofa, the modern condo has space for 4 guests to enjoy a ski weekend! Guests of this Telluride vacation rental can catch the gondola just a 4-minute walk from the condo. After a day shredding the slopes, store your gear in a private ski locker and warm up in front of the cozy fireplace.  
Aspen Grove Villa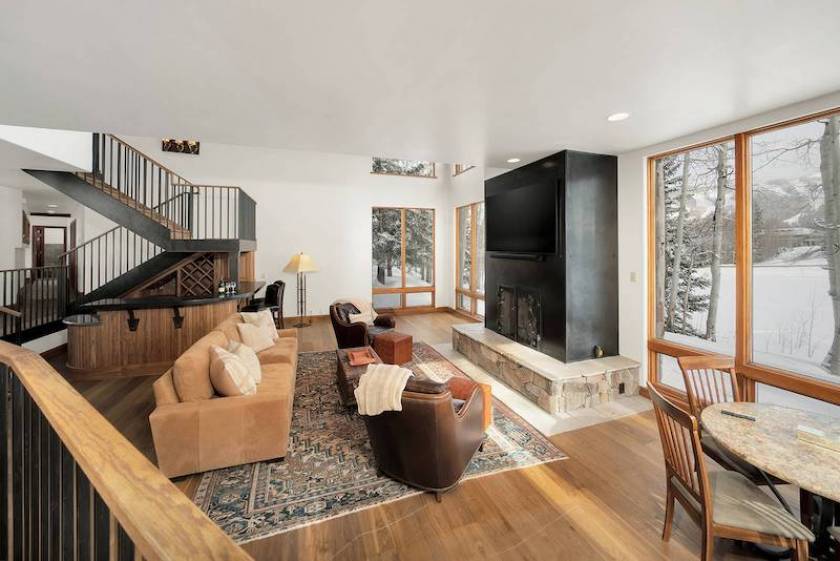 Bedrooms: 6 
Guests: 14 
Featured Amenities: 8-person private hot tub, Outdoor fire pit 
Aspen Grove Villa is a 6-bedroom Telluride vacation rental perfect for a group of skiers looking for a winter escape! The spacious private home is only a 3-minute ride away from the gondola. After a day on the slopes, rest sore muscles with a soak in the private hot tub or enjoy an après ski drink around the outdoor fire pit!  
Granita 203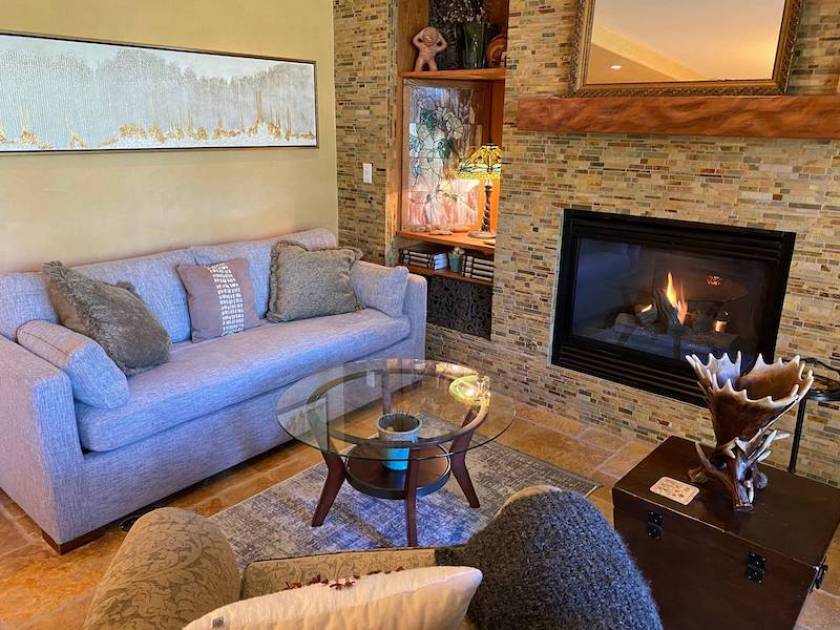 Bedrooms: 2 
Guests: 6 
Featured Amenities: True ski-in/ski-out location 
Sitting at the top of lift 1, this Telluride vacation rental is a true ski-in/ski-out property! The 2-bedroom condo has space for 6 guests and a fully equipped kitchen! The slope-side location means that guests can come in for lunch or ski right home at the end of the day. Enjoy the convenience of storing your gear in a ski locker and enjoy warming your toes near the fireplace. Book this mountain haven for your next ski trip!  
Lorian 4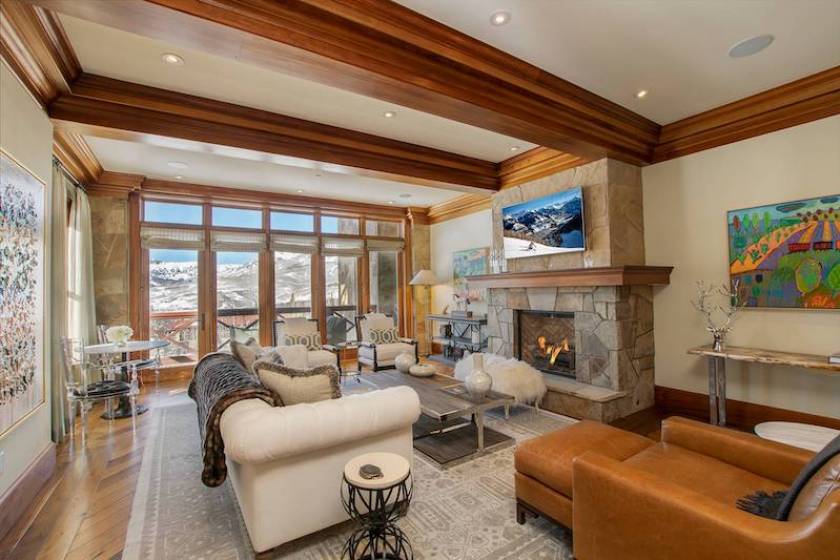 Bedrooms: 4 
Guests: 12 
Featured Amenities: True ski-in/ski-out location, Ski run views 
For those wanting a spacious getaway on the slopes, look no further than Lorian 4! This 4,000 square foot, 4-bedroom condo is a perfect home base for a group ski trip! A true ski-in/ski-out location, Lorian 4 overlooks the Double Cabin ski run and offers proximity to shredding the slopes! Inside the condo, you'll find two fireplaces, a gourmet kitchen, and a large dining table. Guests receive access to a ski locker and a communal hot tub! 
Riverside C03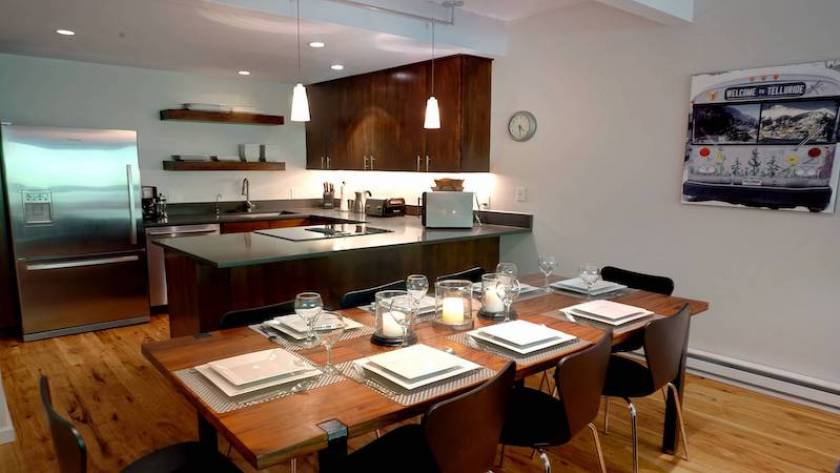 Bedrooms: 2 
Guests: 6 
Featured Amenities: Walking distance to the base of the gondola, Two community hot tubs 
This 2-bedroom Telluride condo is the perfect home base for ski season! With a ski-in location within walking distance of the gondola, the vacation rental makes for a convenient home-away-from-home for Telluride skiing. Guests can also enjoy relaxing in 2 community hot tubs and a location within walking distance of Main Street!