Telluride Holidays, Festivals & Events
Celebrate in the San Juan Mountains
Mountainfilm Festival
Dates: May 31st - June 6th, 2021
Virtual in 2021
Held annually over Memorial Day Weekend in Telluride, CO, the Mountainfilm Festival showcases documentary films that range from an array of topics including environmental, social justice issues, climbing, and political topics. Bringing together world-class athletes and artists, this event invites the Telluride community to take park in interactive talks, outdoor presentations, and more! 
 Telluride Balloon Festival 2021
Dates: June 4th-6th, 2021
Taking place in Telluride Town Park, the Telluride Balloon Festival is an annual event that fills the skies with gorgeous hot air balloons. Start the day off watching the balloons take to the skies and end the day admiring their glow and colors as they are illuminated and tied down in town! 
Music On the Green Summer Concert Series
Dates: Every Friday Between June 4th - September 10th, 2021
This free concert series invites live music enthusiaists to join together every Friday night between June 4th and September 10th to dance the night away. Check the schedule to select a band to jam out to with friends and family! 
Learn more about Music On the Green
48th Annual Telluride Bluegrass Festival 
Dates: June 11-13 & 17-20, 2021
This annual event invites music enthusiaists to enjoy a weekend full of live music, family fun, and tasty food and drinks from local eateries and vendors! This year the event has been split into two different weekends with capacity limits and group style corral tickets to ensure social distancing. 
Sunset Stroll — Happy Hour in Mountain Village
Dates: Every Thursday and Friday 5:00 -7:00 PM (through Sept. 18)
This weekly event is filled with live music and happy hour specials making for a perfect way to end the day in Telluride! Head to Mountain Village to enjoy outdoor live music, cocktails and beer, and even discounts from local businesses. 
Telluride Yoga Festival
Dates: June 24th - 27th, 2021
This four day festival is filled with plenty of yoga classes, meditations, and outdoor activities like hiking, biking, and SUP yoga. Gather together in Telluride to enjoy hearing speakers and learning more about yoga while you also enjoy exploring the restaurants and art galleries in town. 
Telluride Plein Air Festival
Dates: June 28th - July 4th, 2021
Held over the 4th of July weekend every year, this annual event brings together plein air artists to paint in and around Telluride. The festival concludes with an art sale where festival attendees can bring home a piece of art for themselves! 
The RIDE Festival
Dates: July 2nd - 11th, 2021
This annual event brings together live music enthusiasts to enjoy jamming out while also spending time enjoying outdoor activities in the mountain town of Telluride. This year the event has been scheduled to fill two different weekends while also including events throughout the entire 10 days! Pick a weekend to attend and dance the night away or stay for the entirety of the event! 
Telluride Blues & Brews Festival
Dates: September 17th -19th, 2021
The Blues and Brews event is returning for the 27th annual event! An multi-stage festival with a wide range of musicians, you can jam out to funk, jazz, indie, and more! When you get hungry, enjoy craft beers and food from local eateries. Families will enjoy kid-friendly activities as well as outdoor adventure like hiking and biking through Telluride!
Learn More About the Telluride Blues & Brews Festival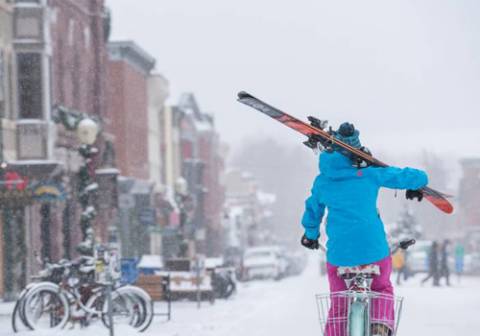 Telluride Christmas
Christmas is a wonderful time of year to visit Telluride. Historic downtown is decorated with colorful lights, Telluride Ski Resort has world-class skiing and snowboarding conditions, and there are lots of family-friendly winter activities. We invite you to discover the magic of Christmas in the San Juan mountains.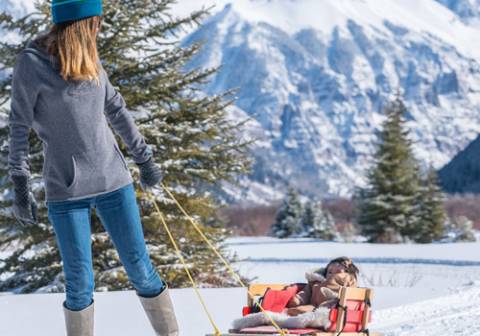 Telluride New Year's
Brimming with culture, fine dining, art, and world-class mountain conditions, Telluride is the perfect New Year's destination. Celebrate the start of the new year in the heart of the San Juan mountains, and discover the true beauty of Telluride in the winter.
Discover the Perfect Telluride Rental